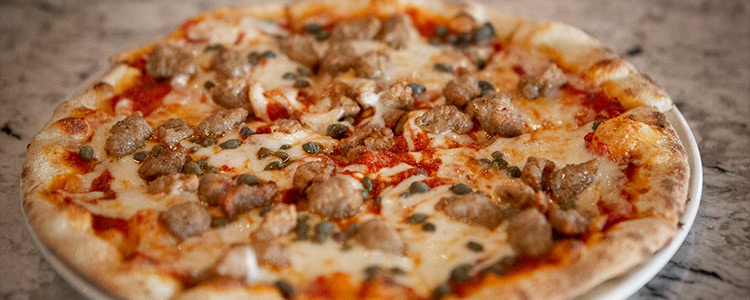 Try your favorite pizza on our cauliflower crust. $2
Margherita V
Tomato, fresh mozzarella, basil, aged balsamic, olive oil & garlic 15.99
Diavolo
Sausage, capers, mozzarella, spicy tomato sauce 15.99
Scampi NEW
Diced shrimp in a garlic butter sauce with mozzarella and provolone 15.99
Polpette
Crumbled meatball, ricotta cheese, roasted banana peppers, marinara and mozzarella 15.99
Speziato New
Spicy Marinara, roasted banana peppers, chicken, mozzarella, arugula 14.99
Funghi V
Roasted cremini, shiitake & oyster mushrooms, arugula, herbed mascarpone, mozzarella, olive oil & garlic 14.99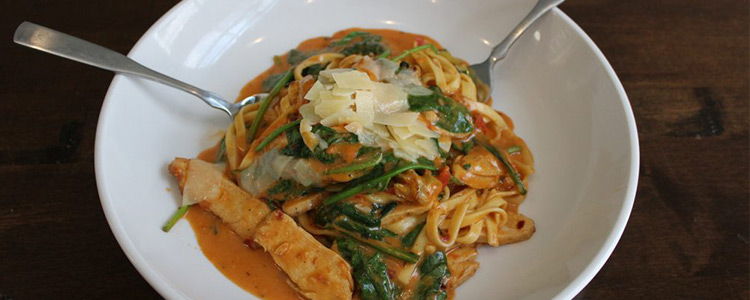 Toscana Meatballs
Three 4oz meatballs, marinara, herbed linguine 24.99
Gnocchi Burrata New
gnocchi, creamy burrata cheese, sausage, roasted tomatoes in a sage brown butter 24.99
Chicken & Spinach
Chicken, spinach, banana peppers, spicy tomato cream, linguine 23.99
Bolognese
Beef & sausage ragu, fettuccine 23.99
Shrimp
Shrimp, roasted tomatoes, spinach, oil & garlic over linguine 24.99
Carbonara
Veal, caramelized onions, peas, bacon, alfredo, fettuccine 23.99
Ravioli V
Four cheese ravioli, roasted tomatoes, basil in a smooth pomodoro sauce 22.99
Add Chicken Baked $6 Crispy $7
Primavera V | GF
Broccoli, cauliflower, spinach, tomatoes, mushrooms, roasted red peppers, olive oil & garlic, zoodles 22.99
Lasagna
Tomato sauce, fresh pasta, sausage, beef, ricotta & mozzarella 23.99
Penne Al Forno' New | V
Vodka tomato cream, mozzarella baked penne 20.99
Add Chicken Baked $6 Crispy $7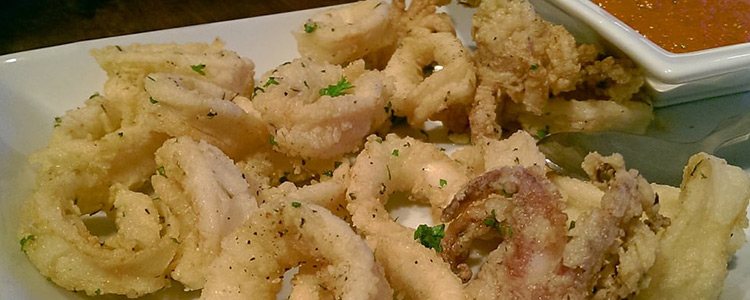 Meatballs
Marinara, Shaved Parmesan w/ fresh basil 13.99
Zucchini Straws V
Zucchini straws, parmesan cheese, roasted red pepper dipping sauce 10.99
Arancini New
Breaded and fried risotto balls with a bolognese center and marinara 13.99
Stuffed Peppers
Hot sausage stuffed banana peppers, mozzarella, marinara 14.99
Roasted SproutsNew
Char roasted brussels sprouts, bacon, bleu cheese, pecan dust and balsamic glaze 13.99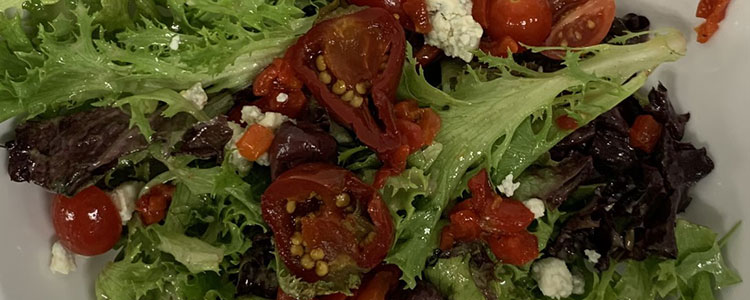 Italian Wedding
6.99
House V| GF
Field greens, Kalamata olives, grape tomatoes, roasted red peppers, cherry peppers, bleu cheese with Tuscan vinaigrette 8.99
Cranberry Apple V | GF
Field greens, crispy apples, craisins, feta, candied pecans in a cranberry balsamic dressing 8.99
Rustica
Field greens, roasted beets, asparagus, roasted red peppers, goat cheese & balsamic vinaigrette 8.99
Caesar
Crisp romaine lettuce, caesar dressing, croutons and shaved parmesan 8.99
Make any salad large $5 - Add Salmon $8 - Filet Tips $9 - Shrimp $2 ea - Chicken Baked $6 Crispy $7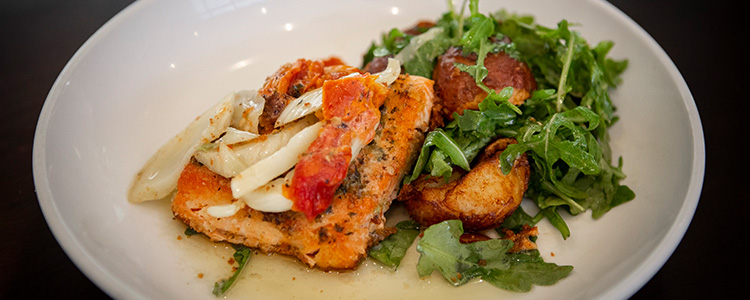 Kona Crusted Pork Ribeye NEW
House rub, roasted pork ribeye served over crispy potatoes and arugula 23.99
Eggplant
Roasted tomatoes, spinach, artichoke stuffed breaded eggplant, marinara, mozzarella 23.99
Marsala
Wild mushrooms, marsala wine, herbed linguine
Chicken 23.99 | Veal 25.99
Filet Tips New | GF
Filet tips sautéed and placed on a bed of risotto with wild mushrooms, onions and burgundy sauce 24.99
Salmon
Basil pesto crusted salmon, balsamic glaze, roasted brussels sprouts, bacon, arugula light lemon vinaigrette 25.99
Pollo
Breaded chicken breast, fresh mozzarella, lemon basil cream and herbed linguine 23.99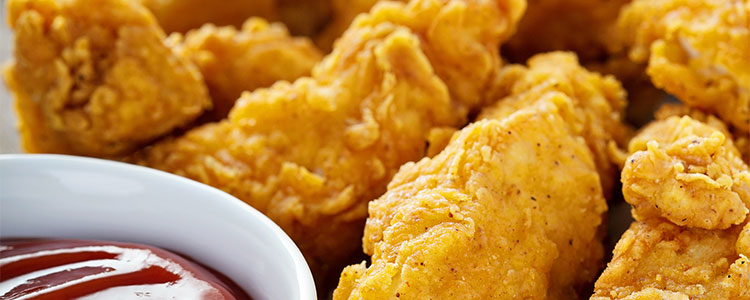 Kids 10 and under
Kids Cheese Pizza 9
Kids Pepperoni Pizza 10
Chicken Fingers & Fries 9
Kids Pasta
Marinara, Alfredo, Butter, Herb Butter, Plain 9
Add a 4oz meatball 5 | Add three shrimp 6
V = Vegetarian | GF = Gluten Free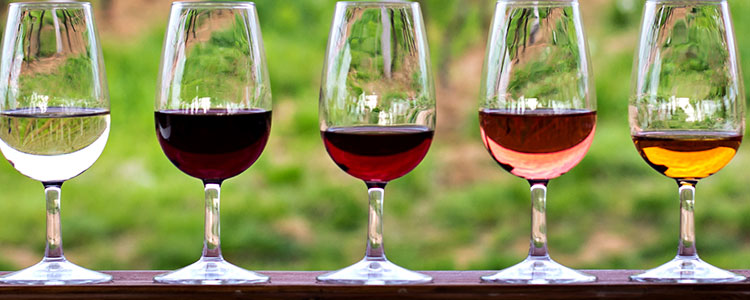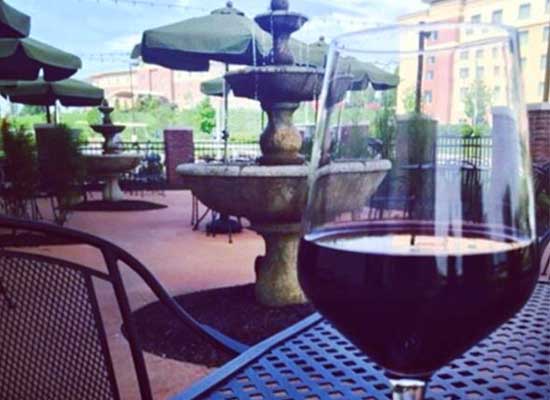 Chardonnay - Pinot Grigio - Cabernet Sauvignon - Merlot 7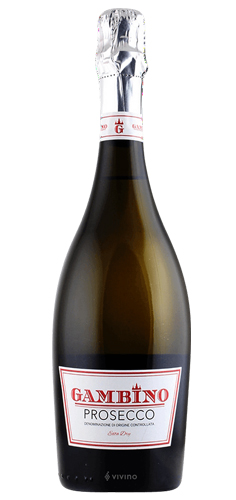 PROSECCO, GAMBINO
Aromas of shortbread, apple, and guava. Apple and guava with a creamy straw and vanilla finish. Glass 10 Bottle 38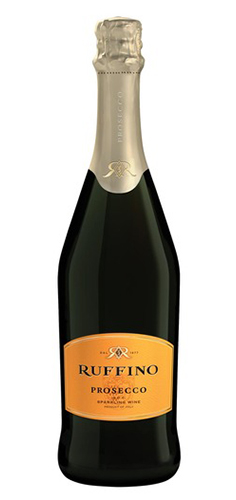 PROSECCO, RUFFINO, ITALY
Bright straw yellow with fine bubbles. Bubbles are full textured and persistent. On the nose the wine brings fresh citrus with hints of apples and pears. Ruffino Prosecco perfectly matches with pizza, fish and shellfish dishes as well as white meat dishes. Glass 12 Bottle 46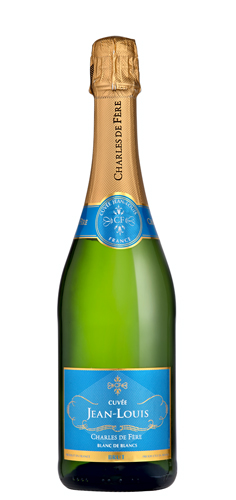 BLANC DE BLANC, JEAN LOUIS, FRANCE
Bright and fruity on the nose, this wine exudes aromas typical of Chenin Blanc – apples, apricots and a hint of honey. The palate holds an explosion of fine bubbles followed by a smooth, fruity finish. Glass 14 Bottle 54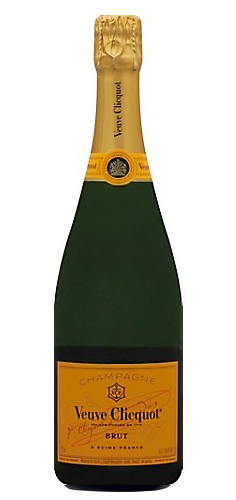 CHAMPAGNE, VEUVE CLICQUOT, FRANCE
Veuve Clicquot Yellow Label manages to reconcile two opposing factors - strength and silkiness - and to hold them in perfect balance with aromatic intensity and a lot of freshness. This consistent power to please makes it ideal as an aperitif, and perfect as the Champagne to enjoy with a meal. Bottle 96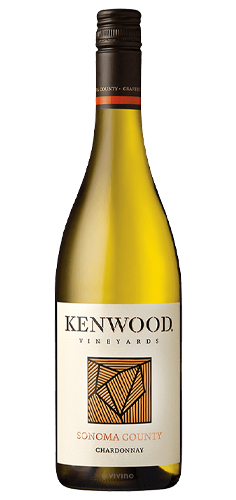 CHARDONNAY, KENWOOD, CA
Golden straw color. Aromas and flavors of toasty cracker bread, honey butter, lemon zest, and fresh dairy with a satiny, crisp, fruity light body and an even, delightful, long finish that exhibits accents of wet stones with a suggestion of oak flavor. A restrained and finely balanced Chardonnay with hints of refreshing minerality. Glass 10 Bottle 36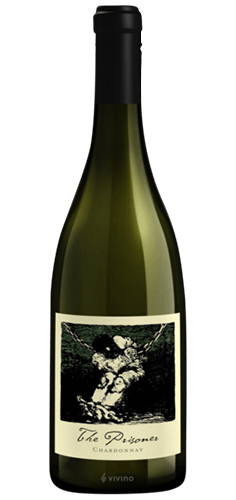 CHARDONNAY, THE PRISONER, NAPA
Bold and fruit forward, full-bodied, balanced, and rich on the palate. This chardonnay bottle of wine bursts with bright aromas of vanilla, creme brûlée, and baked apple. Bottle 69

CHARDONNAY, BOGLE, CA
Golden, with bits of honey and mango. Well balanced with a rich finish. Glass 11 Bottle 40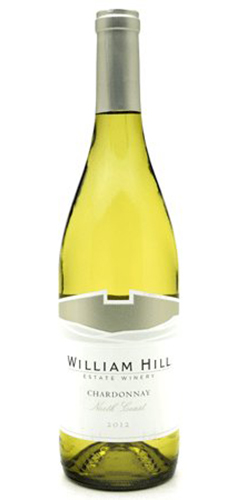 CHARDONNAY, WILLIAM HILL, CA
Flavors of baked apple, supported by layered notes of toasty oak, caramel, and brown spice. A moderate mouthfeel and sweetness are balanced by refined, juicy acidity. Glass 10 Bottle 36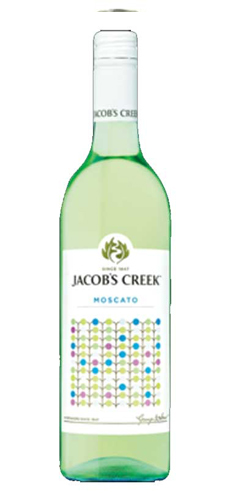 MOSCATO, JACOB'S CREEK, AUSTRALIA
Tropical sherbert and citrus flavors with a light and delicate finish. Glass 10 Bottle 38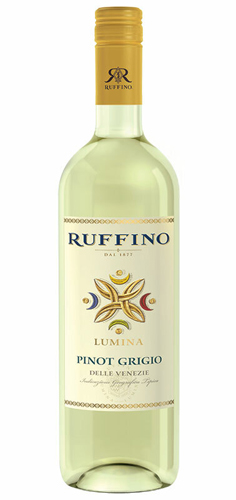 PINOT GRIGIO, RUFFINO, ITALY
The bouquet is fresh and complex, showing refined notes of sage and mint accompanied by an elegant minerality typical of Pinot Grigio. Medium bodied, lively, and elegant. A touch of minerality lingers in the finish, with notes of lemon peel. Glass 11 Bottle 42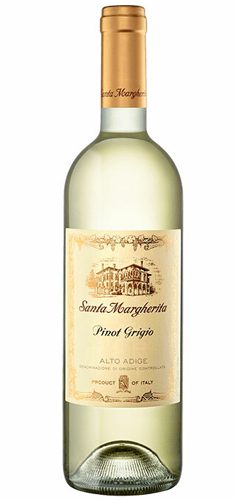 PINOT GRIGIO, SANTA MARGHERITA, ITALY
Clean, intense aroma and bone-dry taste with an appealing flavor of Golden Delicious apples. Excellent as an aperitif, and ideal with seafood salads or pasta and rice dishes based on fish and shellfish. Also perfect with white meats, boiled or grilled fish and souffles. Glass 16 Bottle 58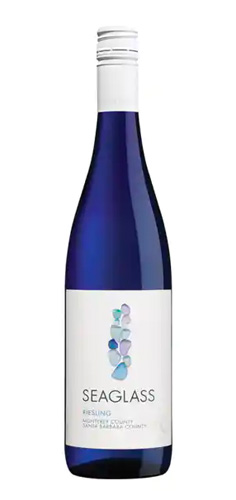 RIESLING, SEAGLASS, CA
Bright and crisp featuring citrusy aromas with hints of strawberry and melon. The flavors of grapefruit, tangerine and lemon offer lively acidity and result in a refreshing rosé with a crisp finish. Glass 12 Bottle 42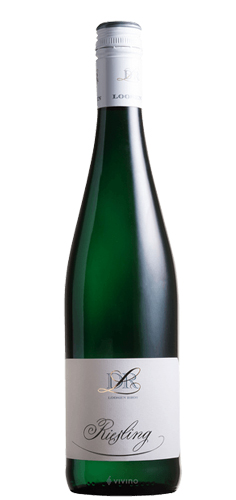 RIESLING, DR. LOOSEN, GERMANY
This extremely popular introductory wine embodies the elegant and racy style of classic Mosel Riesling. It is refreshing and fruity, with a fine mineral edge that is typical of the region. Glass 12 Bottle 46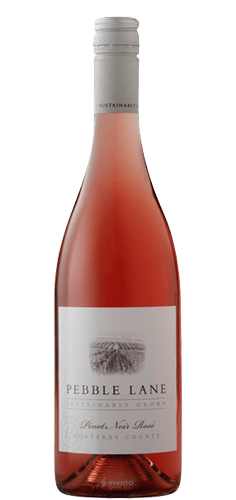 ROSE, PEBBLE LANE, CA
Smooth and semi dry with hints of strawberry, pairs well with seafood. Glass 10 Bottle 35

SAUVIGNON BLANC, FLIGHT SONG, NEW ZEALAND
Light and crisp with hints of citrus and tropical fruits Glass 13 Bottle 50

SAUVIGNON BLANC, THE APPLICANT, CHILE
Smooth, semi sweet white with hints of herbs and fruits Glass 10 Bottle 36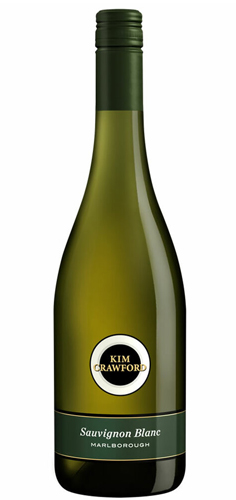 SAUVIGNON BLANC, KIM CRAWFORD, NEW ZEALAND
On the nose, a bouquet of citrus and tropical fruits backed by characteristic herbaceous notes. An exuberant wine brimming with flavors of pineapple and stone fruit with a hint of herbaceousness on the palate. The finish is fresh and zesty. Glass 14 Bottle 54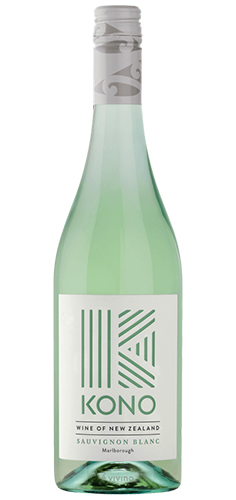 SAUVIGNON BLANC, KONO, NEW ZEALAND
Sauvignon Blanc is the flagship varietal of New Zealand, and is typically a very crisp aromatic wine with notes of grapefruit, tropical fruit and cut grass. Glass 13 Bottle 48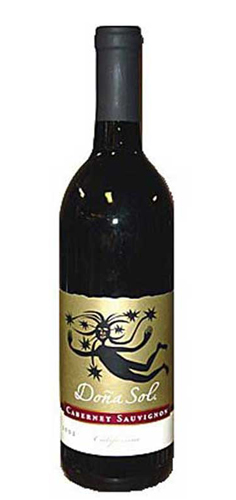 CABERNET SAUVIGNON, DONA SOL, CA
Dona Sol Cabernet Sauvignon is a rich ruby-colored wine that has abundant fresh fruit with hints of blackberry, cherry, and mocha. The fresh fruit continues with a hint of vanilla into the palate that then ends with a smooth finish. Glass 10 Bottle 37

CABERNET SAUVIGNON, BOGLE, CA
Full bodied with hints of spice and plum. Clean finish Glass 12 Bottle 40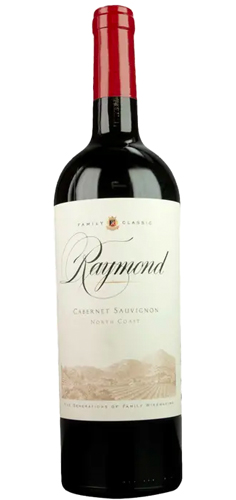 CABERNET SAUVIGNON, RAYMOND, CALIFORNIA
This Cabernet is a blend of three phenomenal growing areas for Cabernet Sauvignon: 70% of the grapes come from estate vineyards or our long-time vineyard partners in Napa, 24% from Sonoma County vineyards, and 6% from Lake County. Glass 16 Bottle 61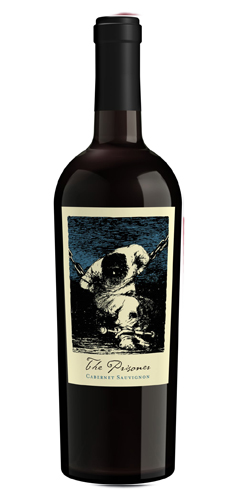 CABERNET SAUVIGNON, THE PRISONER, NAPA
Made with a mix of cabernet sauvignon, merlot, syrah, malbec, petite sirah, and charbono grapes, this cabernet sauvignon bottle of wine opens with aromas of black cherry and ripe plum layered with vanilla and baking spices. Bottle 129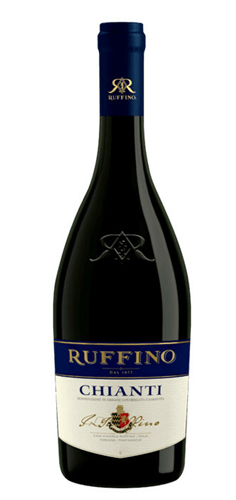 CHIANTI, RUFFINO, ITALY
Ruby red. Ruffino Chianti DOCG is an approachable, easy-drinking wine that has predominantly fruity and floral aromatics, with hints of spice and hazelnut. Glass 10 Bottle 37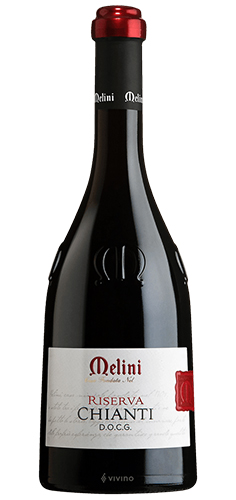 CHIANTI, MELINI RESERVA, TUSCANY ITALY
This is packed with hints of straberries, raspberrys and oak. Bottle 65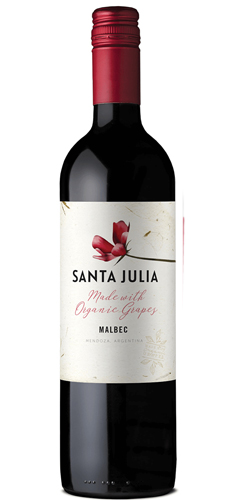 MALBEC, SANTA JULIA, ARGENTINA
A fruitball of a Malbec, with bright, friendly aromas of berry, cola and cherry cough drop. It feels full, round and well balanced, with a black cherry flavor bearing a mild herbal underbelly. The finish is fruity without being heavy. Glass 10 Bottle 37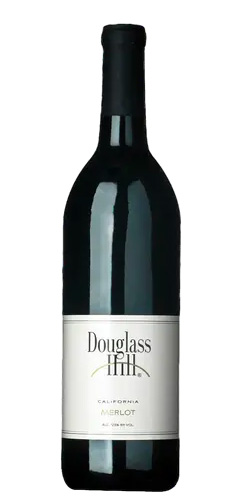 Merlot, Douglas Hill, CA
Soft and smooth flavors of ripe plum and hints of chocolate make this a very crowd pleasing style of wine. Glass 11 Bottle 40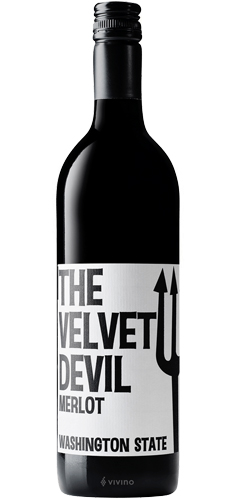 MERLOT, THE VELVET DEVIL, WA
Balanced, rich and explosive. Think red plums and bittersweet cocoa with hints of smoke and cedar. So smooth, so naughty, and so very, very nice. Glass 12 Bottle 46
MONTEPULCIANO, LA QUERCIA, ITALY
Full-bodied, smooth, and packed with notes of blackberry, wild cherry, chocolate and spice. This is a flavourful versatile wine that will pair with anything you put on the table. Glass 12 Bottle 45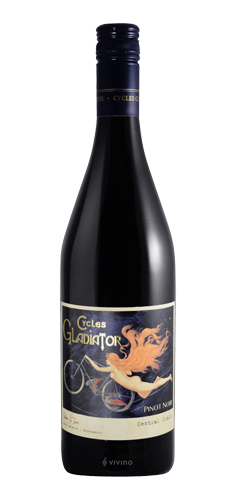 PINOT NOIR, CYCLES GLADIATOR, CA
This is truly a great value in Central Coast Pinot Noir. It opens with a cherry-cola nose with hints of spice and leads to a silky palate of cherry and plum, picking up some vanilla on the finish. Glass 10 Bottle 37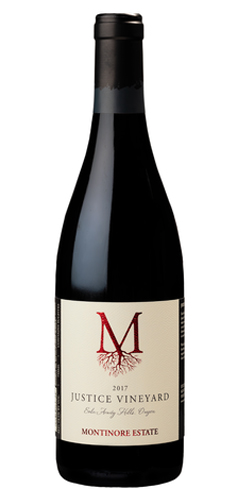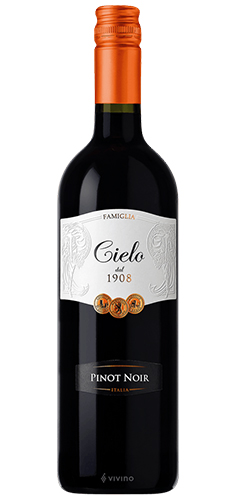 PINOT NOIR, MONTINORE, OR
Lovely raspberry and cherry notes with a hint of spice and earthiness. A fine match for duck or turkey. Glass 15 Bottle 58
PINOT NOIR, CIELO, ITALY
Dark cherry, tart strawberry, and spices meld with light yet earthy tannins. Bottle 37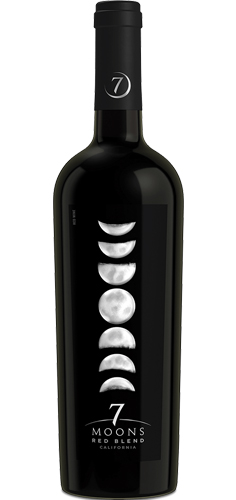 RED BLEND, 7 MOONS, CA
seven different grape varietals and opens with aromas of chocolate-covered cherries, baking spices, and vanilla bean. This red wine pairs well with barbecued chicken. Glass 11 Bottle 40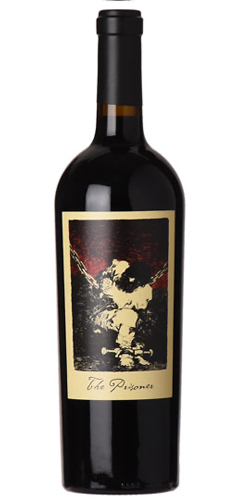 RED BLEND, THE PRISONER, NAPA
Don't miss this delicious fruit bomb bursting with deep, rich flavors. Bottle 129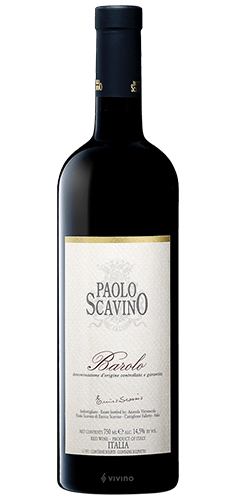 RED BLEND, PAOLO, ITALY
Well balanced, dark fruit aroma and on the palate with just the right amount of tannins on the back end. Glass 1 Bottle 42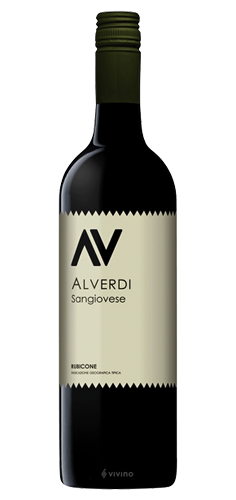 SANGIOVESE, ALVERDI, ITALY
An approachable wine with aromas of violets and a mild hint of spice, Alverdi Sangiovese is a dry red filled with ripe plums, balanced by light tannins offering a slightly crisp finish. Glass 10 Bottle 35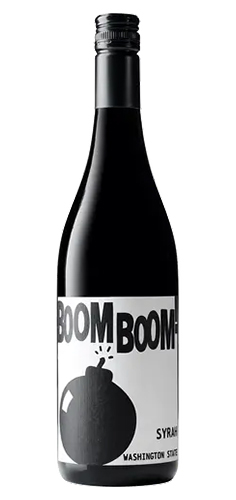 SYRAH, BOOM BOOM, WA
straightforward blackberry driven fruit. Nice medium long finish. Glass 13 Bottle 50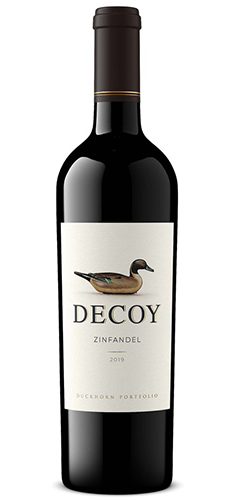 ZINFANDEL, DECOY, CA
A beautifully lush and engaging Zinfandel, this wine begins with aromas of blueberry, blackberry, black pepper, cherry, plum and licorice. The generous fruit continues on the palate, where the flavors are framed by silky smooth tannins and bright acidity, with subtle hints of oak-inspired vanilla, nutmeg and spice lingering on the finish. Glass 11 Bottle 42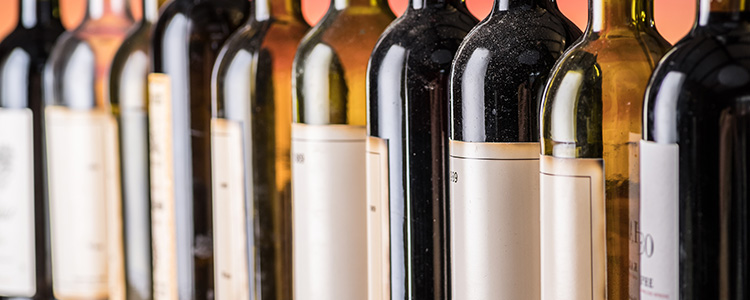 select bottles of wine for $20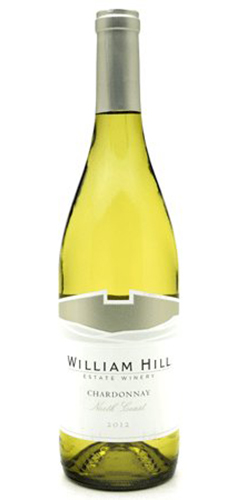 CHARDONNAY, WILLIAM HILL, CA
Flavors of baked apple, supported by layered notes of toasty oak, caramel, and brown spice. A moderate mouthfeel and sweetness are balanced by refined, juicy acidity.

Chardonnay, Bogle, CA
Barrel aged in American Oak for 9 months, Nutmeg and Vanilla, Pineapple and Guava

Sauvignon Blanc, The Applicant, Chile
Bouquet of the wine reveals expressive aromas of ripe cherries, blackberries, notes of black pepper and mocha.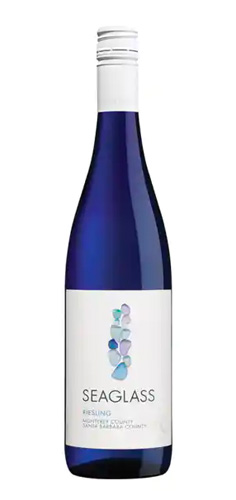 Reisling, Seaglass, CA
Showcases ripe apricot, sweet peach and tropical fruit, framed by floral undertones.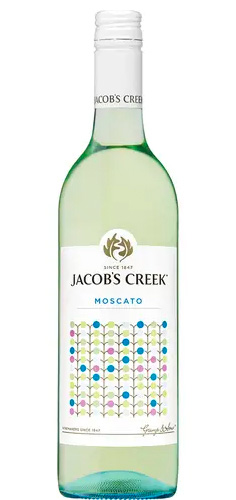 Moscato, Jacob's Creek, Australia
This wine displays attractive tropical and subtle pear fruit flavors and aromas, with a great balance.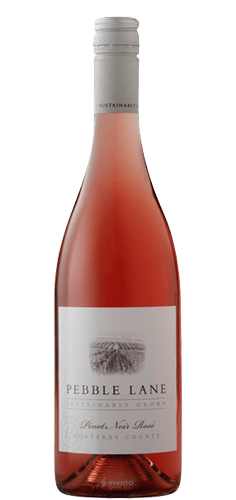 ROSE, PEBBLE LANE, CA
Smooth and semi dry with hints of strawberry, pairs well with seafood.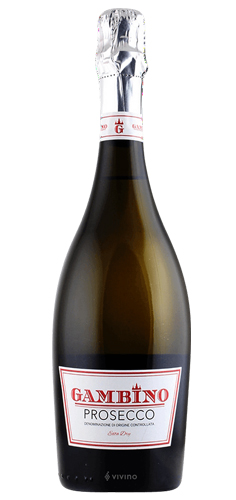 PROSECCO, GAMBINO
Intense fragrant aromas and rounded fresh flavors with fine persistent bubbles.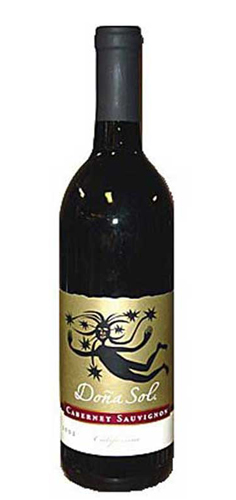 CABERNET SAUVIGNON, DONA SOL, CA
Dona Sol Cabernet Sauvignon is a rich ruby-colored wine that has abundant fresh fruit with hints of blackberry, cherry, and mocha. The fresh fruit continues with a hint of vanilla into the palate that then ends with a smooth finish.

Cabernet Sauvignon, Bogle, CA
Barrel aged in American Oak for 14 months, Cherries and Plums, Dark Chocolate, Spicy Oak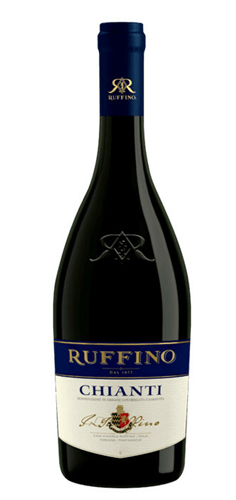 CHIANTI, RUFFINO, ITALY
Ruby red. Ruffino Chianti DOCG is an approachable, easy-drinking wine that has predominantly fruity and floral aromatics, with hints of spice and hazelnut.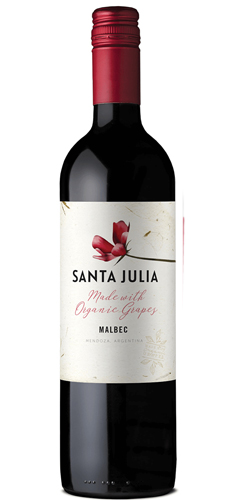 MALBEC, SANTA JULIA, ARGENTINA
A fruitball of a Malbec, with bright, friendly aromas of berry, cola and cherry cough drop. It feels full, round and well balanced, with a black cherry flavor bearing a mild herbal underbelly. The finish is fruity without being heavy.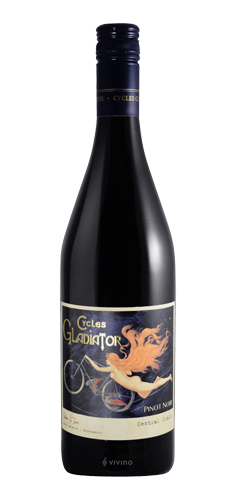 PINOT NOIR, CYCLES GLADIATOR, CA
This is truly a great value in Central Coast Pinot Noir. It opens with a cherry-cola nose with hints of spice and leads to a silky palate of cherry and plum, picking up some vanilla on the finish.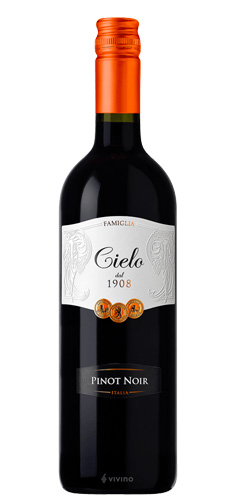 Pinot Noir, Cielo, Italy
Blackberry, vanilla, a hint of licorice.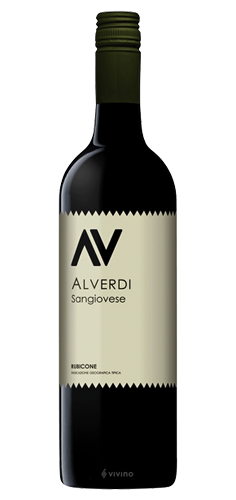 SANGIOVESE, ALVERDI, ITALY
An approachable wine with aromas of violets and a mild hint of spice, Alverdi Sangiovese is a dry red filled with ripe plums, balanced by light tannins offering a slightly crisp finish.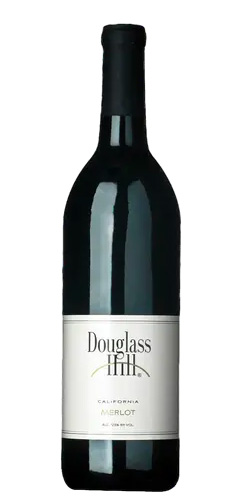 Merlot, Douglas Hill, CA
Soft and smooth flavors of ripe plum and hints of chocolate make this a very crowd pleasing style of wine.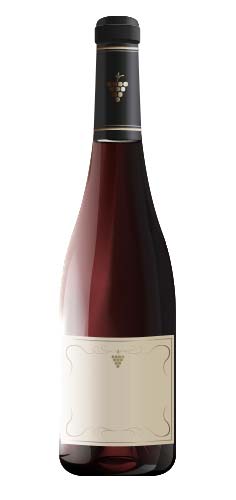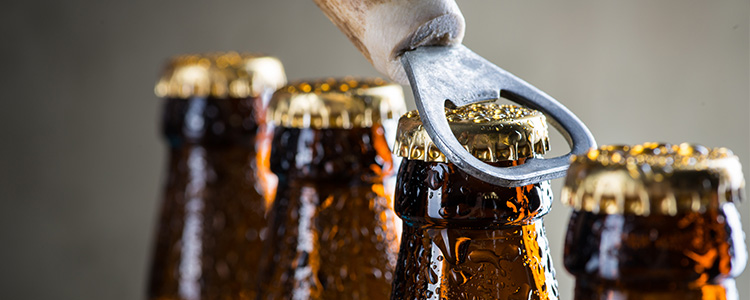 MILLER LITE, BUD, BUD LIGHT, COORS LIGHT, MICH ULTRA, YUENGLING, REDDS APPLE ALE 5
BLUE MOON, CORONA, STELLA ARTOIS, PERONI, NEW CASTLE BROWN, SIERRA NEVADA IPA, ST. PAULI NA 6
DOG FISH 60 IPA, SOUTHERN TIER 2XIPA, GUINNESS 8
SELECT FLAVORED TRULY  5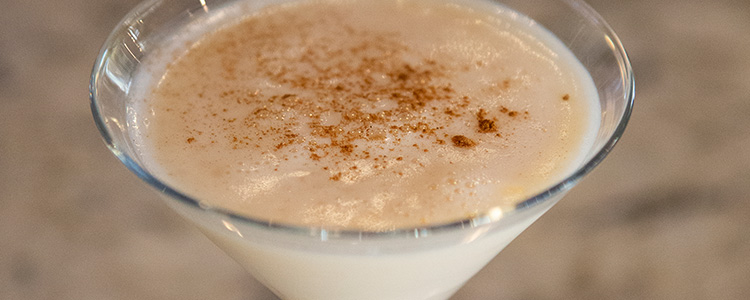 PEAR MARTINI
Grey Goose, Lemon, Pear Puree 13
CHOCOLATE MARTINI
Double Chocolate Vodka, Baily's, Cream, Chocolate 12
VANILLA PISTACHIO MARTINI
Vanilla Vodka, Pistachio Liquor, Graham Cracker 12
CRANBERRY MULE
Cranberry Vodka, Ginger Beer, Cranberry 11
WALNUT MANHATTEN 2
Knob Creek, Sweet Vermouth, 2 dashes walnut bitters 12
KENTUCKY GINGER
Makers Mark, Lemon, Honey Ginger Syrup 12
LEMONCELLO 10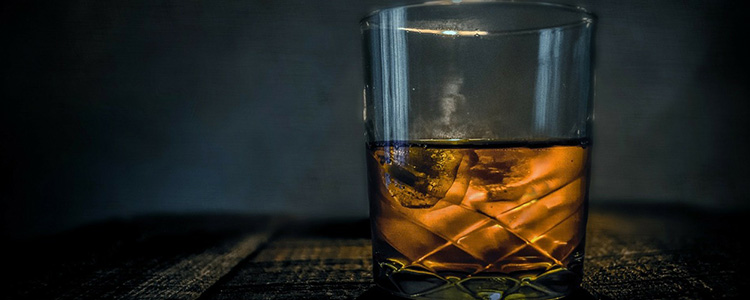 Bourbons, Whiskeys & Scotch
ANGELS ENVY 17
BASIL HADEN 14
BLANTON'S 18
BUFFALO TRACE 15
ELIJAH CRAIG 15
BULLIET RYE 12
JACK DANIEL'S SINGLE BARREL 16
MAKER'S MARK 11
WOODFORD RESERVE 14
---
BALVENIE 15
DEWARS 9
GLENFIDDICH 14
GLENLIVET 14
JOHNNIE WALKER RED 9
JOHNNIE WALKER BLACK 14
JOHNNIE WALKER BLUE 32
MACALLAN 15